Irrometer Watermark 200SS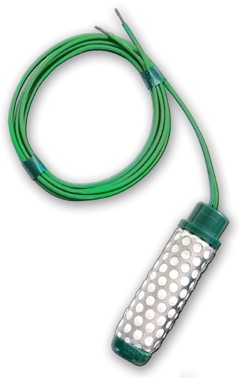 The Watermark 200SS (https://www.irrometer.com/sensors.html#wm) measures soil water tension in centibars (cb) at the installation depth chosen by the user. Low soil water tension corresponds to wet soil whereas high soil water tension corresponds to dry soil. For installation, the manufacturer recommends using a 7/8" soil probe with a slide hammer. An earth auger may be used for soils with compaction/hardpans. An installation video can be viewed at the following link (https://www.youtube.com/watch?v=GnpsO97a9lE).
Comparison of the four telemetry services that are featured in the 2020 showcase for the Watermark 200SS
Click on the name of a telemetry service provider below for the link to its data!
| | AgSense | Irrometer | PrecisionKing | Trellis |
| --- | --- | --- | --- | --- |
| Besides the sensors/probes, what other hardware does a customer need for telemetry? | Aqua Trac Pro unit | 900M monitor + 900M-CG/BP-LTE cellular gateway | DecisionKing (standard or lite) unit | base station (each covering multiple sensor stations within 2 miles away) + Watermark sensor station |
| How many Watermark sensors can connect to each telemetry unit? | Up to 4 | Up to 8 | Up to 4 | Up to 5 |
| Any concerns of damage from field operations? | The telemetry unit is often mounted on a T post or metal conduit several feet above ground. | The telemetry unit is often mounted on a T post or metal conduit several feet above ground. | The telemetry unit is often mounted on a T post or metal conduit several feet above ground. | The flexible fiberglass antenna can be hit by spray booms or pivots. |
| Is there a periodic subscription fee for telemetry? | Yes | Yes | Yes | Yes |
| How frequently is the soil moisture data updated? | Every 30 minutes | Hourly | Hourly | Every two hours |
| What are all the ways a customer can view the data? | Web Browser, Apple App, Android App | Web Browser | Web Browser, Apple App | Web Browser, Apple App, Android App |